ICC works with the Danish National Church, but receives no financial support from it. The Sct. Andreas Church building is rented by ICC from Folkekirken.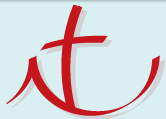 ICC is a member of the Danish Council of Churches.



ICC is associated with the Evangelical Lutheran Church in America and its pastors come from this organisation. However, ICC receives no funding from the ELCA.



Hannah and Daniel Madsen serve as missionaries in Zanzibar. They attend ICC when in Copenhagen. Their ministry not only makes Christ present in Zanzibar, but assists with women's economic development and with Christian-Muslim relationships. Find out more in this Story: In Zanzibar with Daniel and Hannah Madsen. Danmission has also been very active in support of Syrian refugees.

The Tværkulturelt Center is an active center which brings together active congregations in Denmark, including ICC, and persons who are in Denmark as refugees. There are two conferences each year, links to practical assistance like legal matters, and an annual Christmas carol service, where carols from around the world are shared. ICC members serve on the board of directors, Pastor Ron has been active in their activities, and our Young Adults have organized Christmas gifts for refugees for the last years.


Recommended by one of our members, who is familiar with their work, the society reaches out in many different ways to people in need. As of Jun e 2013, they serve 185 residents with a staff of 20, including volunteers.


Like ICC, this congregation provides English worship opportunities to expatriates and locals. Pastor Chris Quello, who served on an interim basis here at ICC, has helped to organize pastoral supply for this congregation. They needed a new copier and maintenance contract, and they have continuing needs for paying expenses for pastors who come as volunteers to serve the congregation.